Journal Entry:
Mon Sep 29, 2008, 8:07 AM
THE CHALLENGE
As artists who creates 3-dimensional art/craft there is a challenge as to show our creations by photo - in a portfolio, as a deviation on dA or anywhere else on the internet.
The viewer can't touch the surface, feel the fabric or smell the wood. The photograph of the item is all we have, and if the photo doesn't show your creation in a good way the whole impression can be completely destroyed.
If the photo is too blurry or the lighting is too poor it's hard for the viewer too fully appreciate your work and might not see/understand the hard work behind it since details are lost in the poor quality of the photo. Also messy backgrounds, cropping and image size make a huge different when viewing all kinds of work
Of course it makes a difference with what kind of equipment you have, but as long as you know how to use it there is no real excuse to blurry photos.
The tips and tricks I've listed below to combat different problems can be used no matter what camera you are using.
GENERAL
When doing a photoshoot of your object, take several photos - use different angles, change the light and
please look through them with a critiqual eye
. Don't go for 'a bit blurry, but otherwise ok' - reshoot and learn what conditions suits your camera and object the best.
If you rezise your photos, or do some post-processing -
ALWAYS
save your original!
FOCUS
If the photo is blurry and you can't see the details, it's hard for the viewer to appreciate the delicate work you have done.
Blurry photos either depend on camera movements or lack of proper focus
.
All cameras have a limit on how close you can go and still be able to focus, this will usually be indicated somewhere. Find out how your camera works and don't go any closer than the limit.
If you still are unsure, I'd say take a step back and crop the photo afterwards instead.
If your camera have a macro mode, use that.
As for movements, which can occour when lighting is poor or from holding the camera loose - either use a tripod, books or something to put to camera on - and get better lighting.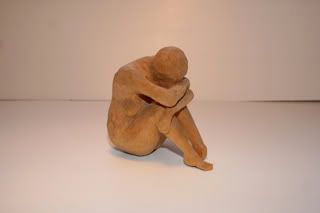 In the left photo I was way to close and the camera couldn't focus - I took a step back and what a difference! Now all the details are visible.
#1 Way to Correct Blurry Photos
LIGHT
If the lighting is poor the quality of the photo usually is low a as well and it can be hard to get a good 3-dimensional feel over it. With poor light it's harder to get a focused shot without tripod.
Sunlight is often the best lightsource!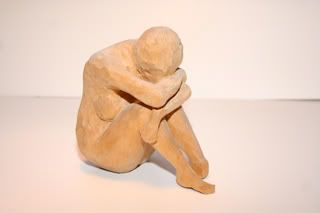 In the left photo the light is too poor and therefore details are lost and on the right photo I used a flash, which tends to 'wash out' the colors.
Lighting: Live Tutorial
Lighting - Abridged Reference
Studio lighting
Fussy Camera, Shitty Light Tut
BACKGROUNDS
If the background is messy, it's harder to take in the details of the creation. Use a plain backdrop - it could be a single colored sheet or fabric. Use a color or pattern that fit and emphasize the object.
CROPPING
If the photo isn't cropped at all, it can get a bit of a sloppy feel over it - almost like the artisan don't care how his/hers work is displayed
(left photo below)
If the photo is too cropped the visual effect usually isn't the best
(right photo below)
RESIZING PHOTOS
Resizing photos is a must when fullview is huuuge and it's impossible view the whole photo without scrollin' in all directions.
You want the viewing to be a pleasure, not a work-out
Resizing images for Deviantart
Image Resize Tutorial
Cropping and resizing tutorial
ANGLE
When you are photographing your creation, look at it! Is the angle you a shooting in the best for your item? Or is the angle making the piece look crooked?
Big thanks for DryadStudios for letting me use their example in my tutorial!
COLLAGES
Also, sometimes different angles of the item makes it easier to understand the complexity of the creation and a collage can sometimes be crucial to fully appreciate it, with some close-ups and details on how it works.
ARTIST'S COMMENTS
When submitting your fantastic crafted and well photographed work to dA please add a little about it in artist's comments.
You have spent several hours creating it, spend a couple of minutes writing down a little blurb and you will recieve more comments, questions, understanding and awe!
OTHER USEFUL TUTORIALS
Setting your studio - tutorial
by
ahmedwkhan
- an easy way in to create your own studio/lightbox for better photos.
Artisan Crafts Photo Edit Tutorial
- a very helpful guide on how you can edit your photos in Photoshop
Pics of art w crappy camera
studio pics without studio???
DISCLAIMER
Please note that I am not a professional in any way, I just wanted to share some tips and tricks I've picked up and I hope others will find them useful.
Opinions and taste stated here are mine
Please let me know if you think something is missing or if something is unclear.
Please also consider the option to contact a professional photograph, if you want to set up a professional portfolio, if you lack the time or equipment.
A good visual presentation is everything when it comes to applying to colleges, jobs or exhibitions. Or just sharing you work!
The example used (if not otherwise stated) is a creation of mine, Crying over a missing foot